2023 AIRLAB Microsensors Launch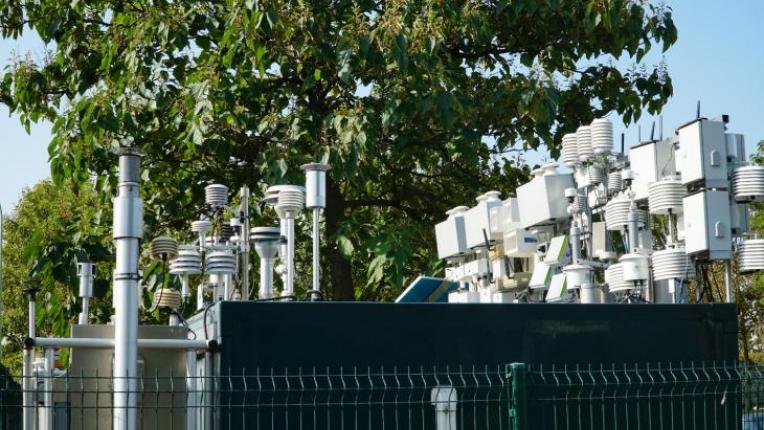 Air quality is a health, economic and societal issue. Air pollution, outdoor and indoor, is responsible for 7 million premature deaths each year worldwide, according to the latest WHO report published in 2018. In this context, there is an increasing demand from authorities (but also private companies and citizens) to produce and have access to air quality data. The issue of data quality and reliability is therefore crucial, in order to inform public policy, and implement effective actions to improve air quality.
The development of connected devices has found applications in the measurement and monitoring of air quality. The market is now awash with sensors that are steadily becoming smaller and cheaper. Devices are found in cities, buildings, vehicles and even on people. However, understanding their performance and which product to choose for which use is not straightforward.
With the increasing development of microsensors technology, Airparif (the independent regional air quality observatory for the greater Paris region) and AIRLAB (its open innovation laboratory) periodically organise the AIRLAB Microsensors Challenge. This event aims to provide a robust and independent evaluation of the performance of microsensors, under real conditions of use in order to provide a decision-support tool to potential users, while promoting innovation. So far three editions of the Challenge have taken place (in 2021, 2019 and 2018), and have allowed a completely independent evaluation of 122 devices, through an international expert jury.
The 4th edition of the Challenge
Airparif proposes to investigate the impact of new parameters on microsensors' performance, and more specifically: higher pollution levels; different emissions profiles; and different weather conditions, especially higher temperatures and humidity. Performance tests will therefore be carried out both in France (as for previous editions) and, for the first time abroad, in Bangkok (Thailand).
The 2023 AIRLAB Microsensors Challenge is organised with the support of the Clean Air Fund, French Development Agency (AFD), French Ecological Transition Agency (ADEME), Bloomberg Philanthropies, and the French Embassy in Thailand as part of the French-Thai Year of Innovation.
In partnership with: Asian Institute of Technology, Atmo France, Atmo Hauts de France, Bangkok Metropolitan Administration, Centre Scientifique et Technique du Bâtiment / Observatoire de la Qualité de l'Air Intérieur, EMPA, FIMEA, National Institute of Metrology Thailand, UN-ESCAP, and the World Meteorological Organisation.
Applications are open from October 17, 2022 to December 11, 2022.
Questionnaire on the life cycle of the proposed solutions (you have until 15th June 2023 to fill it)
Carrier
of the project
Name of the organization : AIRLAB